Sadly, just a memory now, Espace Fibre's mega-exhibition & event space with a rooftop terrasse, overlooking the Lachine Canal and downtown Montreal is now closed! Thanks to everyone that made it it sooo sweet! merçi tous!
Our Final Exhibition—Avril 2015
HOLDING SPACE: A Canada-wide Undergraduate Fibres, Material Process Exhibition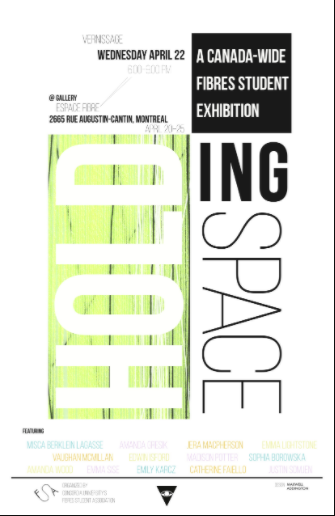 A fabulous worldwide Fibre-Art experience with great connections, that marked E-Space's transformation out of MTL!! Adios! Ciao! Cheers! Galerie Valérie & les ateliers @ Espace Fibre sont memoires merveilleuses!! Merçi à tous! Many thanks to all for a fabulous run, V's off to the next wonderous thing!! <3
Art Matters
OFF Kilter in Galerie Valérie!  Celebrating 15 years of Art Matters!
Curators: Annika Steimle & Rihab Essayah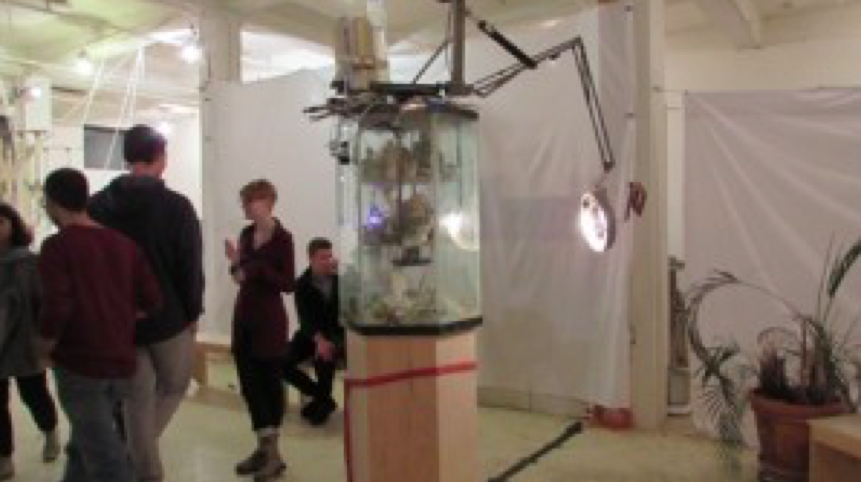 Art Matters = 15 years of Concordia University Undergraduate produced, curated & created ART!!