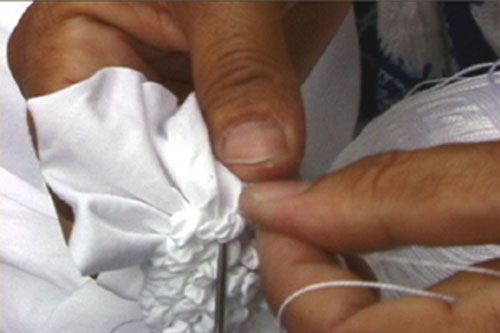 Cheres Amies & Amis, Dear Friends: Espace Fibre is no longer in Montréal & has gone West!   See you where the sun sets!!
Finis/Closed 25 Avril 2015
HOLDING SPACE A Canada-Wide Undergraduate Fibres, Material Process  Exhibition
*++*****++******++++*****++++***++*******++**+++***++**+*
Finis! Merçi ART MATTERS 2015!!  Off KilTeR was awesome!!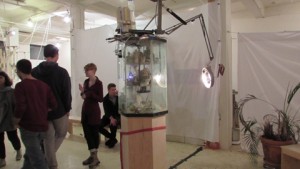 Art Matters Exhibition  OFF Kilter in  Galerie Valérie!  celebrating  15th year of Art Matters!
Curators: Annika Steimle & Rihab Essayah
Art Matters = 15 years of Concordia University Undergraduate produced, curated & created ART!!
—–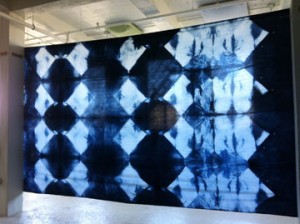 Volcanos for Sam Gilliam 3.5×4.5Metres hand-dyed bio-friendly Indigo on Organic Cotton by Valérie d. Walker (cc 2013)
—– & + ——-